Vang Vieng could be by 2021 only 90 minutes away from Vientiane by car as a new highway is now building which will in the future link Laos capital to the North of the country.
The construction of a 113.50-km expressway linking Vientiane and Vangvieng is now over 70 percent complete and authorities expect an official handover ceremony to take place at the end of this year.
The onstruction of the expressway began at the end of 2018 and was initially scheduled to finish in 2021 but it will be completed this year according to the Head of the Management Committee of the Vientiane-Vangvieng expressway
The road, which includes twin tunnels almost 900 metres long through Phoupha Mountain, will shorten the route by 43km compared to using the existing Road No. 13 North.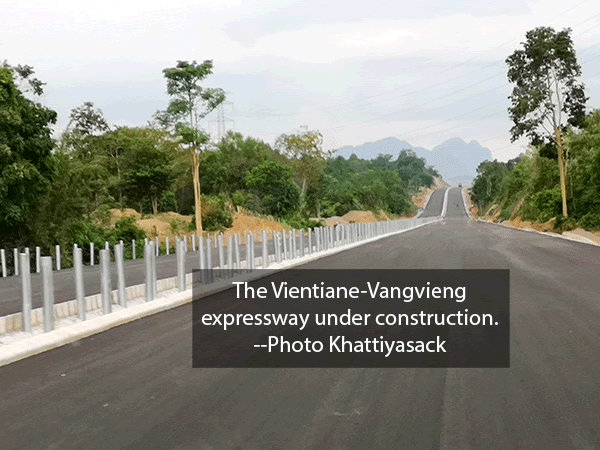 People who use the expressway will be required to pay a fee, but can continue to travel on Road No. 13 North free of charge.
The expressway toll will be 550 kip per kilometre, amounting to about 62,000 kip for a one-way trip between Vientiane and Vangvieng.
the expressway will operated under a 50-year concession agreement, with the total cost likely to be US$1.2 billion. The Lao government holds a 5 percent stake in the project.
The expressway is being built parallel to Road No. 13 North and the under-construction Laos-China railway. It will link Sikeuth village in Naxaithong district, Vientiane, to Vangvieng district.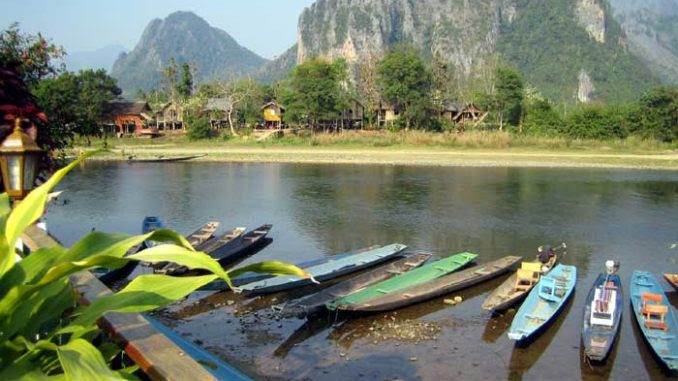 Speeds on the expressway are designated at 100km per hour on flat terrain from Sikeuth village to Phonhong district in Vientiane province, and 80km per hour through the more mountainous section between Phonhong and Vangvieng districts.
With motorists able to travel at higher speeds on the expressway, officials say the journey between Vientiane and Vangvieng will be much quicker than at present.
A project development agreement was signed in 2017 during a state visit to Laos by Chinese President Xi Jinping.
The Vientiane-Vangvieng expressway is the first section of a planned expressway from the capital through the northern provinces to Boten in Luang Namtha province, which borders on China.